Discover the latest dining events, special offers, news and more at Gateway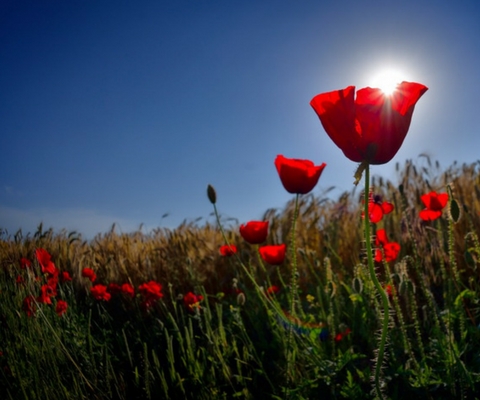 ANZAC Day Celebrations 25 April 2018 Paragon Hotel
The ground floor Public Bar opens at 8am to welcome those who've honoured our ANZAC's at the dawn service in Martin Place. The upstairs open-air bar opens at 10am, with Two-Up kicking off at noon. $6 VB stubbies available all day and Manly Warringah Pipe Band will be playing.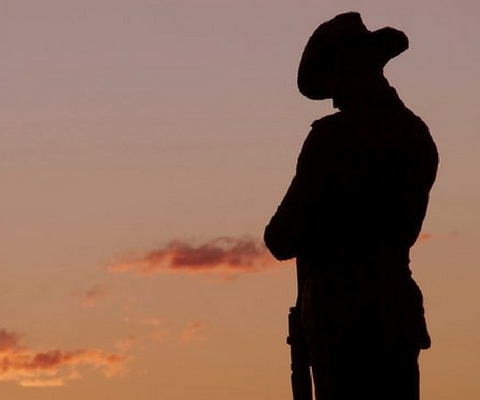 ANZAC Day Celebrations 25 April 2018 Ship Inn
Doors doors at 10am, trading til late. $6 Great Northern Super Crisp lager cans available to help quench an Aussie / Kiwi thirst.
2 for 1 Tuesday Schnitz
Buy any Wrap or Roll Meal Deal incl. a large chips and bottle of water and receive another Meal FREE. First 50 orders only, so be quick! Free meal must be of equal or lesser value than purchased meal. Tuesday's only.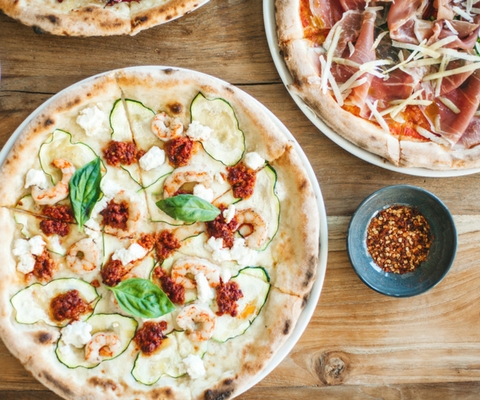 Monday Pizza Madness Salt Meats Cheese
The pizza gods have spoken! You are now be able to devour all-you-can-eat Pizza every Monday night. It's priced at $20 per person, with the purchase of a drink. $10 for kids.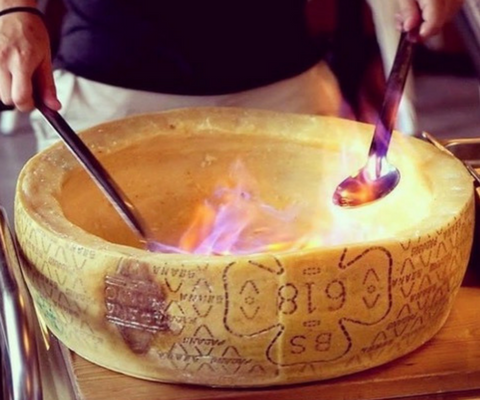 Flaming Cheese Wheel Salt Meats Cheese
Imagine a huge wheel of Parmigiano Reggiano scooped out to resemble a bowl, with warm brandy poured in and set alight, leaving melted gooey cheesy goodness behind which is tossed through fresh pasta. Alternatively, try the Truffle Wheel which is made in the same way, just with beautiful truffle pecorino. Flaming Cheese Wheel is $25pp and Truffle Wheel is $30pp. Served every Wednesday. Bookings recommended.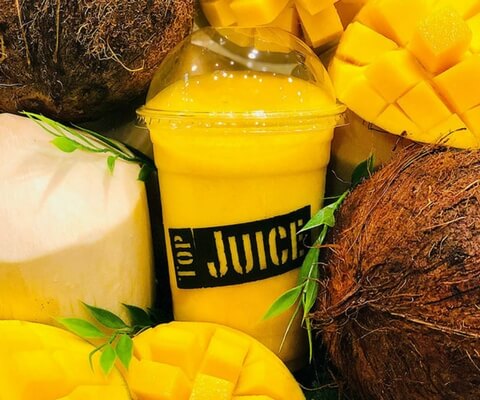 Introducing COYO - Organic Coconut Yoghurt Top Juice
You can now enjoy COYO organic & dairy free coconut yoghurt in a number of drinks and meals. Both delicious AND healthy!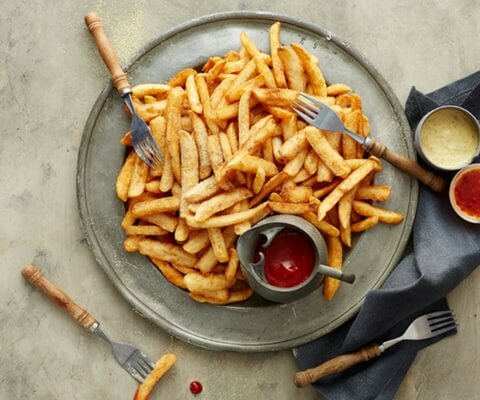 FREE Chips For Students Burger Project
Calling all students! Buy any burger and receive a free small chips. Valid 3-6pm daily. Not valid with any other promotions.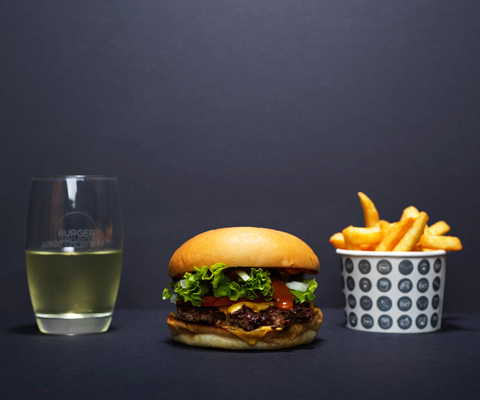 Qantas Combo Burger Project
Any selected burger, large fries and drink only 4,000 Qantas Frequent Flyer Points. Selected burgers include; Classic, Cheese, American Cheese, Chilli Cheese, Aussie & Magic Mushroom. Drink includes craft beer or glass of wine.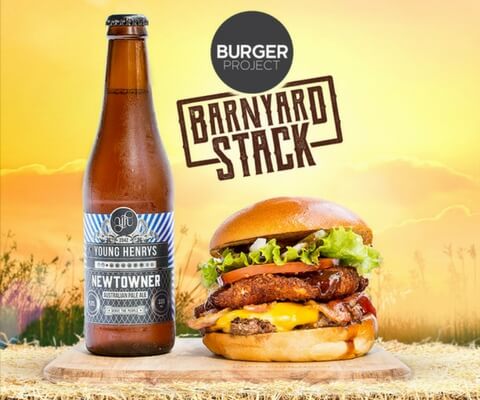 Limited Edition Burger Burger Project
Classic grass fed beef patty, layered with smoked bacon, topped with our free range chicken and finished off with a spicy, smokey BBQ sauce. Take it on for only $17.50 or add a Young Henrys for $23.50. Free gift with all Banyard Stack combo meals from 5th April (while stocks last…so be quick!).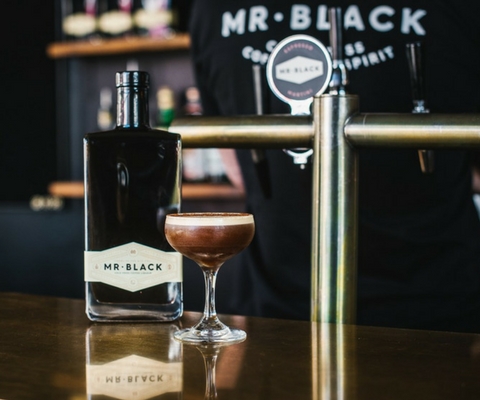 Espresso Martini On Tap Salt Meats Cheese
Who doesn't love an espresso martini? Now, Salt Meats Cheese have espresso martinis on tap! Mr Black is an Australian made, internationally award-winning, specialty cold brew coffee liqueur. It's the perfect base to an espresso martini and, at just $9 per martini, it's got to be the best value espresso martini in town.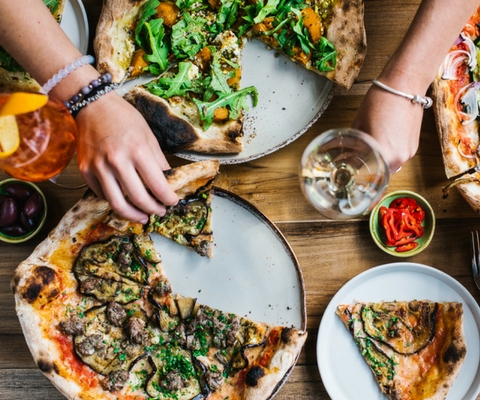 $10 Aperol Spritz & $5 selected beers/ wines Salt Meats Cheese
Visit Salt Meats Cheese on level 2, Mon-Fri, 4-6pm for $10 Aperol Spritz & $5 selected beers/wines. Chin chin!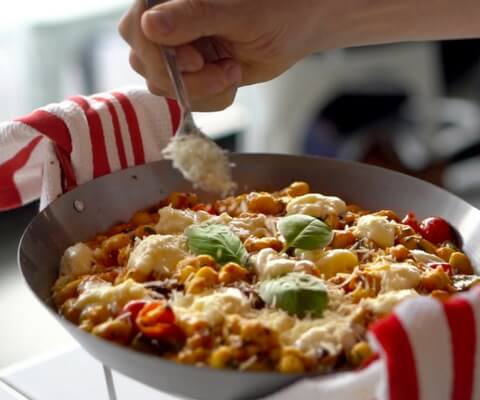 Gnocchi Madness - Every Thursday! Salt Meats Cheese
Calling all Gnocchi lovers! Enjoy 1/2 kg of your choice of delicious Napoletana Gnocchi for $35 or Seafood Gnocchi for $45 every Thursday, lunch and dinner! Designed to be shared between two or more people (or have it all yourself - we won't judge).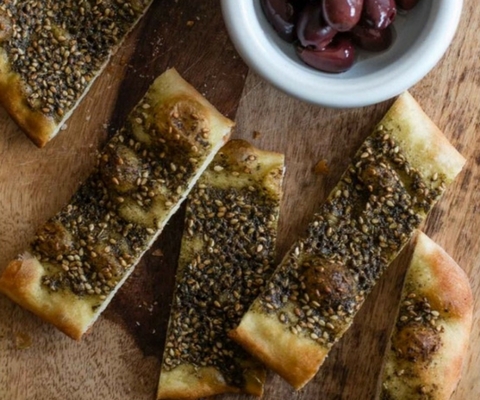 Zaatar & Coffee Deal The Gozleme Co.
Enjoy Zaatar & Coffee for only $6.50. Available 7am - 12pm.