BRAINLIGHT Illuminates Your Electrical Brain Activity Live In Sparkling Colour
BRAINLIGHT is an interactive artwork that allows us to experience one of the most puzzling aspects of ourselves- our minds. It demonstrates the innovative use of augmented technologies custom programmed to show the inner workings of our brain in vibrant coloured light.
Everybody has a unique "neural signature" and BRAINLIGHT's live colourful visualisation is different for every user. As you view the colours on the BRAINLIGHT, your own brain waves change in response to external stimulus. Some can even start to gain control over their mind, setting up a feedback loop of response, reaction and observation.
Experience BRAINLIGHT at Gateway during Vivid. Located on the Ground Floor opposite Gelato Messina and Four Frogs Creperie. Open daily from 6-10pm.
Dine at Gateway during Vivid and check out these great offers while you are here!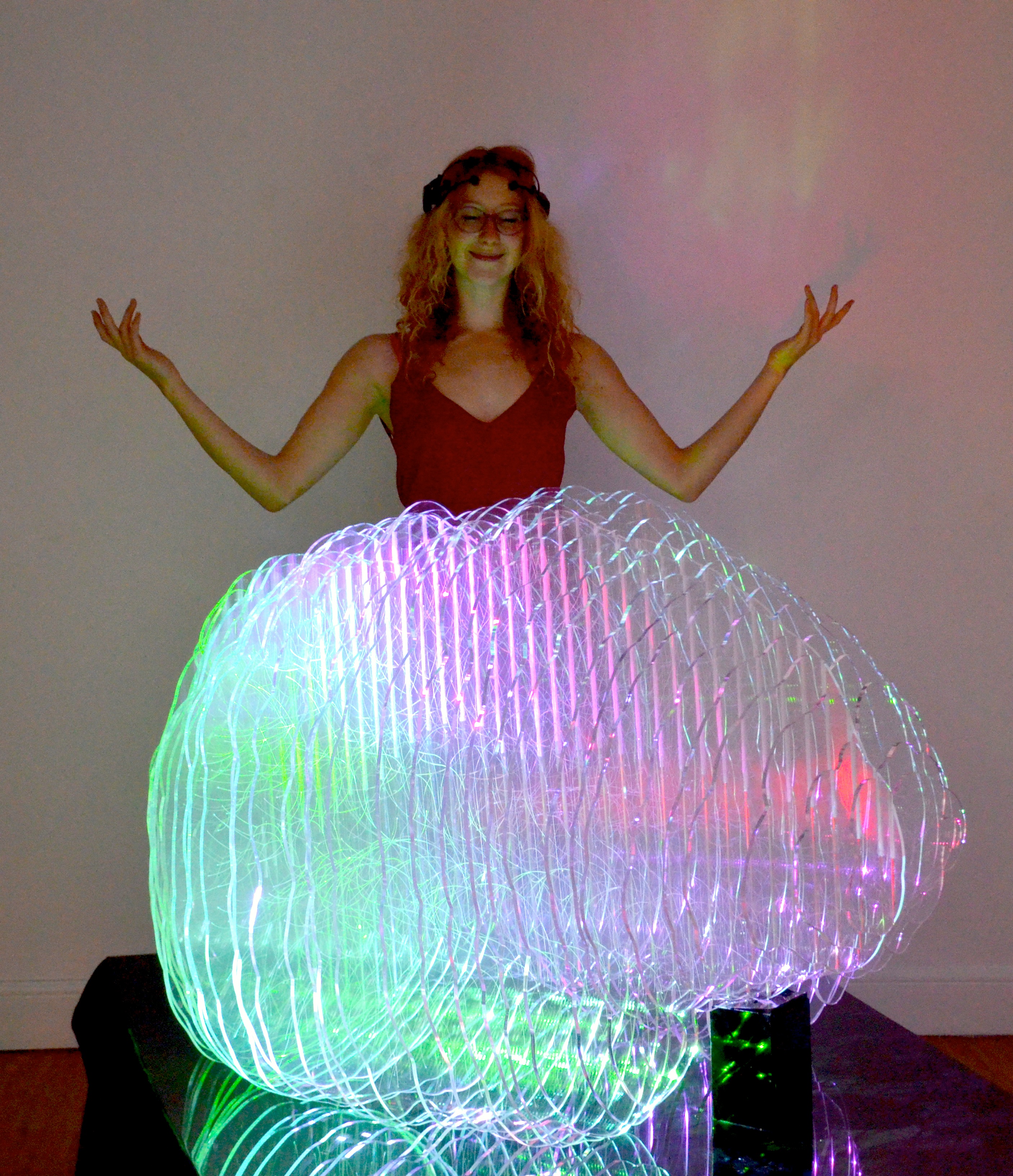 Artist Laura Jade
About the Artist Laura Jade
Laura Jade is a Sydney based light artist working in the fields of art, biology, illumination design, neuroscience and BCI (brain-computer interface) technology to explore new ways of perceiving and interacting with our inner biological processes.
Laura has a multidisciplinary background, holding a Masters in Illumination Design from the University of Technology Sydney, a degree in Fine Art and further studies in biology, science communication, curation and museum studies.
Laura has exhibited widely at international festivals and conferences including Light Night, UK, Athens Digital Art Festival, Greece, GOGBOT, Netherlands, Ars Electronica, Austria, Hoy Es Diseno conference, Colombia. She has exhibited at major institutions across Australia, including the Museum of Contemporary Art, The Museum of Applied Arts and Sciences, the Australian Museum, the S.A Natural History Museum and the National Archives in Canberra.
For more information about Laura's work and exhibitions go to laurajade.com.au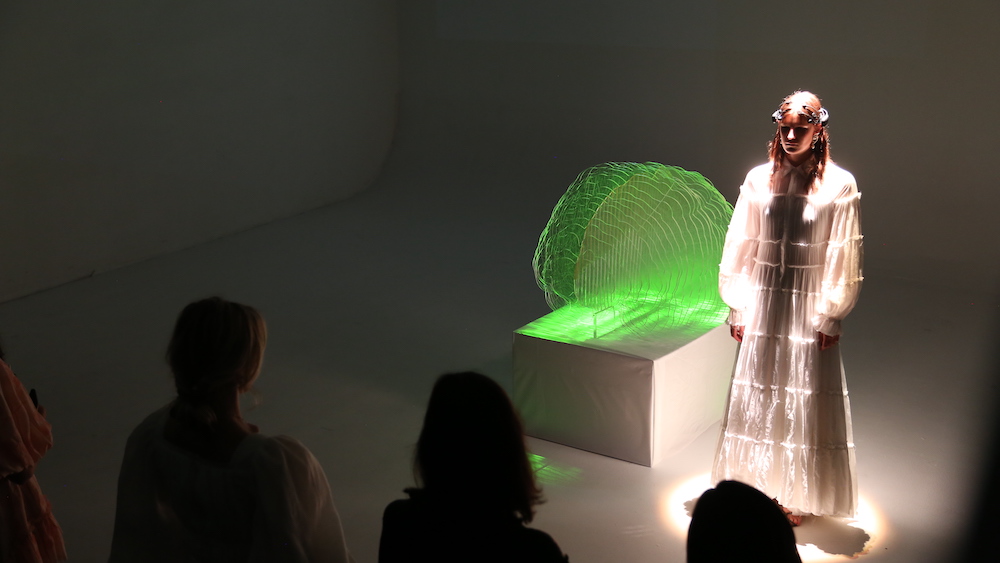 BRAINLIGHT Technology
BRAINLIGHT Technology
BRAINLIGHT is an artwork that explores how technology can aesthetically interface with the mind. It integrates biology, lighting design and BCI technology into an interactive brain sculpture, lasercut from transparent perspex and engraved with neural networks. The installation is controlled with a wireless EMOTIV EPOC+ EEG headset which detects and outputs live neural activity, translating electrical signals from the user's brain, into a vivid and dynamic light display within the brain sculpture. In real-time BRAINLIGHT visualises the brain frequencies of theta (3.5–7.5 Hz) as green light, alpha (7.5–13 Hz), as blue light and beta (16–32 Hz) as red light.