Discover the latest dining events, special offers, news and more at Gateway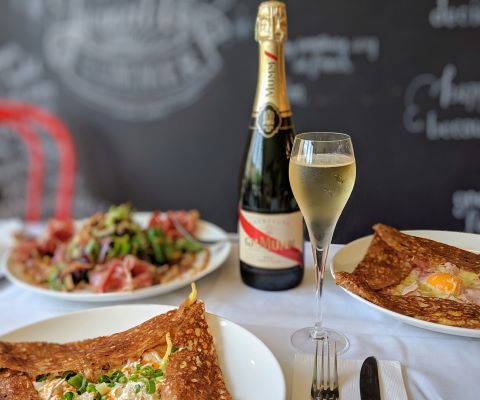 French-style Festivities
A Christmas party at Four Frogs offers mouth-watering menu's, oozing with delicious savoury galette's and sweet crepe's... topped off with unlimited champagne and drinks!
Click here for more information. See you soon at Four Frogs!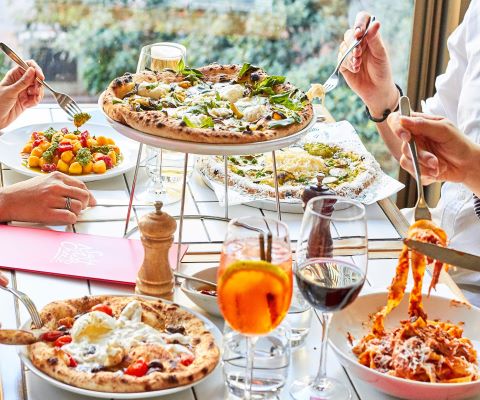 Festa Italiano!
Celebrate Festa Italiano at Salt Meats Cheese, with a fabulous range of group menu's certain to satisfy all palates, not to mention beverage packages and cocktails to die for!
For more information and to book your space click here -SMC
Take a trip to Tokyo!
Celebrate the festive season with traditional Japanese Izakaya style cuisine this Christmas.
Come together with family and friends... group bookings of 8 or more enjoy 2hr of bottomless sake or wines from just $50.
Book now at Tokyo Laundry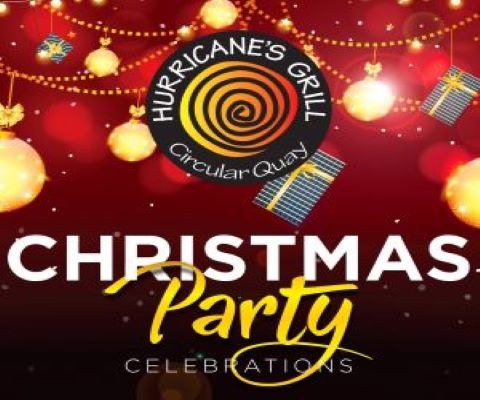 Bib up and Indulge this Christmas
Hurricanes Grill is the perfect venue for corporate functions or to celebrate with family and friends over the festive season.
Bib up and indulge in a feast fit for royalty at Hurricanes. Set menus and packages available. Secure your date at Hurricanes Grill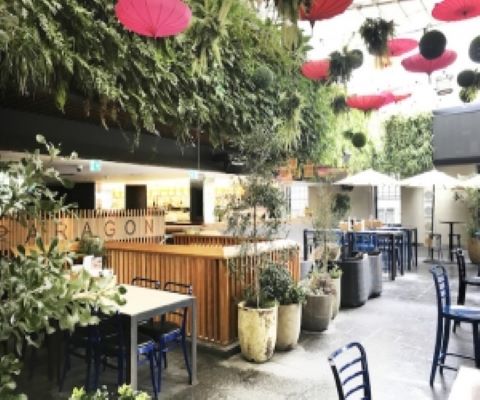 Celebrate at Paragon!
From corporate events and group lunches to cocktail style and evening celebrations, Paragon have you covered.
Take in city views from the rooftop, embrace heritage dining on the first floor or a casual get together in the main bar.
Book now at Paragon Hotel
No need to book at Ship Inn...
Lunch or Dinner at Ship Inn is always fun and easy, right in the heart of Circular Quay.
Open 7 days til late, The Ship caters for groups in a Covid safe environment. No need to book ahead, if we have space, you're welcome to join us at The Ship.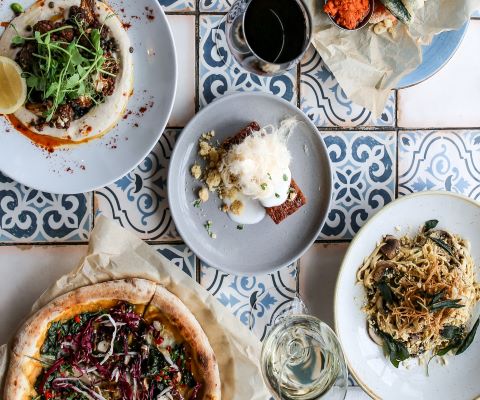 Soul Meets Cheers
Vegan Night, Tuesday 1 December at Salt Meats Cheese
The Vegan Series showcases a Vegan menu inspired by the fresh flavours of the Italian Island of Sardinia. Just $49pp for a 5-course shared menu, plus a glass of vegan wine or Young Henry's Beer.
Book now, limited space available @Salt Meats Cheese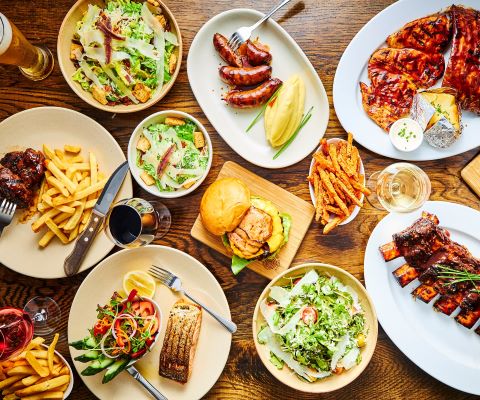 Fri-Yay Feast at Hurricanes!
Celebrate Friday's with Hurricane's Grill Fri-Yay Feast Menu. Choose from a mouthwatering menu for just $25, and enjoy a 20% discount on all alcoholic drinks.
Book your table now @Hurricanes Grill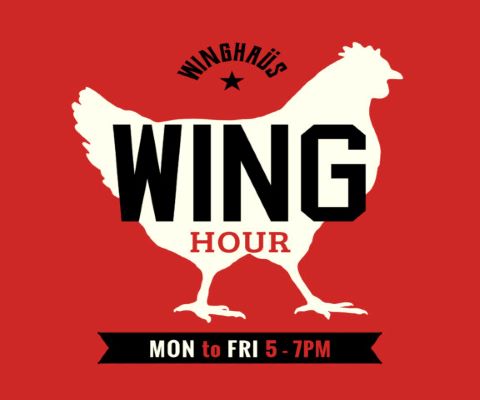 Winghour at Winghaus
What better way to kick of your night? Meet at Winghaus for Winghour and enjoy $6 Pints, $5 Wines, $7.50 Margarita's and 50c Classic Wings.
See all your favourite sports live across 22 large screens, with easy contactless ordering your table. Book now at WingHAUS by Bavarian
Gateway Gift Cards
A Gateway Sydney Gift Card is the perfect gift idea, ideal for providing friends and family an amazing dining experience at their choice of 30 restaurants, cafes and bars, right in the heart of Circular Quay.
Gateway Gift Cards work like an EFTPOS card, and are redeemable at any participating Gateway Sydney restaurant, café or retail outlet where eftpos is available.Gift Cards are available for purchase here