Discover the latest dining events, special offers, news and more at Gateway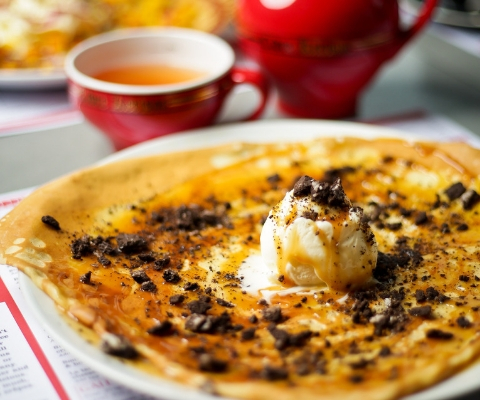 Cheesecake Crêpe Four Frogs Creperie
Cheesecake gelato, salted caramel sauce & crushed Oreo served on a freshly made crêpe. Yum! $14 for a limited time only.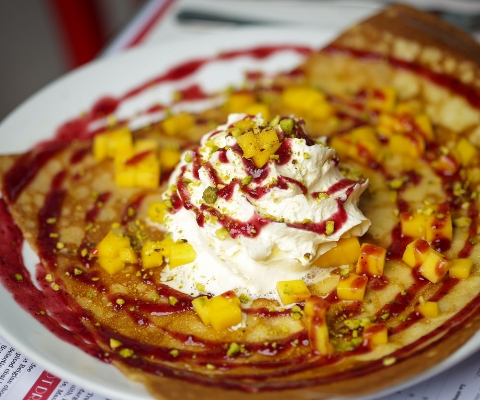 Mango Crepe Four Frogs Creperie
Celebrate the arrival of mango season with a mango crêpe. Fresh mangoes, whipped cream, crushed pistachio & mix berry coulis, $15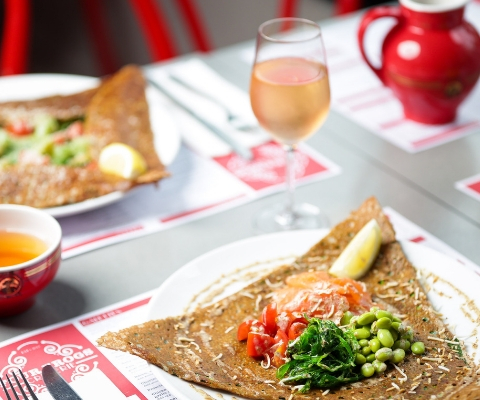 Poke Bowl Inspired Galette Four Frogs Creperie
Enjoy the Asian flavours of smoked salmon, seaweed, edamame, baby spinach, cherry tomato, coconut chips & roasted sesame dressing $16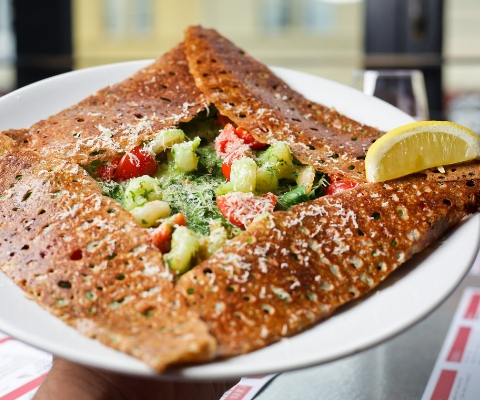 Parsley & Prawn Galette Four Frogs Creperie
This prawn galette is only available until the end of the month so be quick! Garlic & parsley prawns, spinach, cherry tomato & parmesan $18.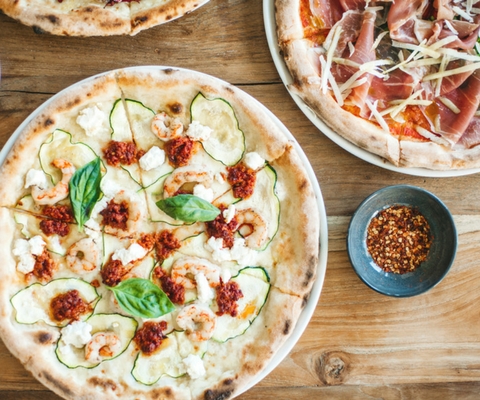 Monday Pizza Madness Salt Meats Cheese
The pizza gods have spoken! You are now be able to devour all-you-can-eat Pizza every Monday night. It's priced at $20 per person, with the purchase of a drink. $10 for kids.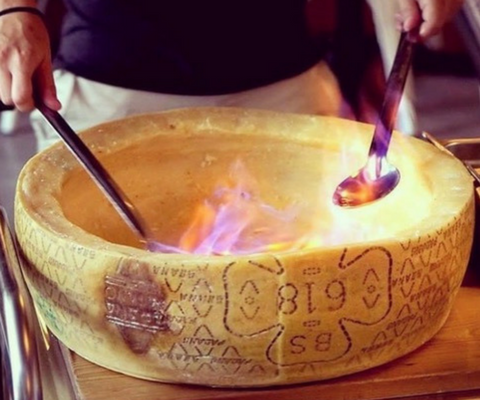 Flaming Cheese Wheel Salt Meats Cheese
Imagine a huge wheel of Parmigiano Reggiano scooped out to resemble a bowl, with warm brandy poured in and set alight, leaving melted gooey cheesy goodness behind which is tossed through fresh pasta. Alternatively, try the Truffle Wheel which is made in the same way, just with beautiful truffle pecorino. Flaming Cheese Wheel is $25pp and Truffle Wheel is $30pp. Served every Wednesday. Bookings recommended.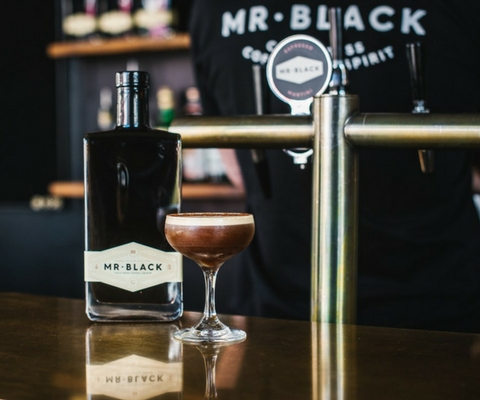 Espresso Martini On Tap Salt Meats Cheese
Who doesn't love an espresso martini? Now, Salt Meats Cheese have espresso martinis on tap! Mr Black is an Australian made, internationally award-winning, specialty cold brew coffee liqueur. It's the perfect base to an espresso martini and, at just $9 per martini, it's got to be the best value espresso martini in town.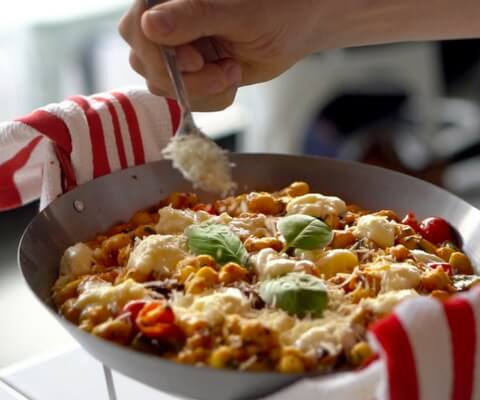 Gnocchi Madness - Every Thursday! Salt Meats Cheese
Calling all Gnocchi lovers! Enjoy 1/2 kg of your choice of delicious Napoletana Gnocchi for $35 or Seafood Gnocchi for $45 every Thursday, lunch and dinner! Designed to be shared between two or more people (or have it all yourself - we won't judge).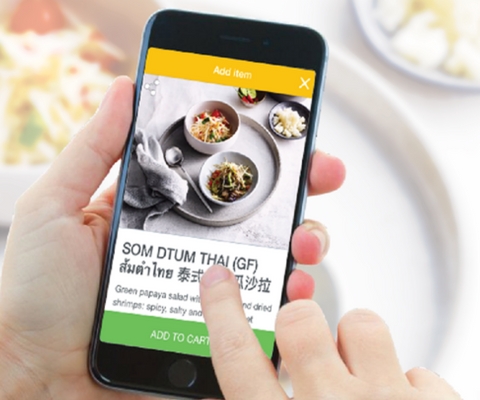 Join the Club and receive a $10 voucher Chat Thai
Earn & redeem points at any of the delicious restaurants under the Chat Thai umbrella. Receive a $10 Welcome Voucher when you sign up.

Download the Chat Thai App to take advantage of a number of benefits: App Store | Google Play
Property Council
The Property industry is Australia's biggest employer and largest industry, creating hundreds of different types of jobs involving every type of building where people live, work, shop and play.
We play an important part in the Property Council's advocacy priorities and share their vision to sustain a thriving industry creating prosperity, jobs and strong communities.
For more information visit: https://www.propertycouncil.com.au/