For the latest offers from Gateway Sydney and its selection of quality retailers check this page on regular basis.
Hop in to Hurricanes for an Easter Berry Chocatini Hurricane's Grill
Hurricanes is celebrating Easter with the return of their famous Berry Chocatini cocktail for $18, and a delicious lamb skewer with sauteed yellow rice for $39.
For bookings and information visit here.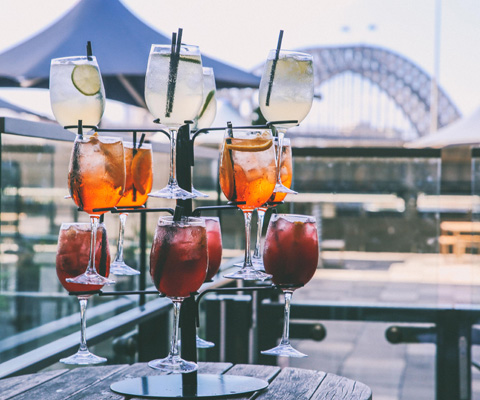 Si, cocktails do grow on trees at Bar Ombre! Bar Ombre
Head to Bar Ombre from Monday to Thursday as they take cocktails to new heights.
Bar Ombre's cocktail tree's feature a choice fo three flavours; Navy Strength Gin Mule, Bloody Shiraz Gin Sprits, and Wildberry Rose Spritz.